Diffusion bonding is a technology to bond metals together by applying heat and force to the materials, using diffusion of atoms. From samples to mass production, we support to transform your ideal image into a real structure with cost and time efficiently.
Etching + Diffusion Bonding
Diffusion bonding has been widely used for industries which requires very high reliability such as aerospace, military and nuclear.
It is ideal process to bond intricate shapes, like a component with tiny fluid channels or precise 3D hollow structure.
Advantages:
✔ Good dimention tolerance, suitable to make precision components with complex shapes
✔ Clean joint with No filler material
✔ Dissimilar materials may be welded.
✔ Strong joint without interface boundary.
✔ Very high strengths (close to those of the base materials)"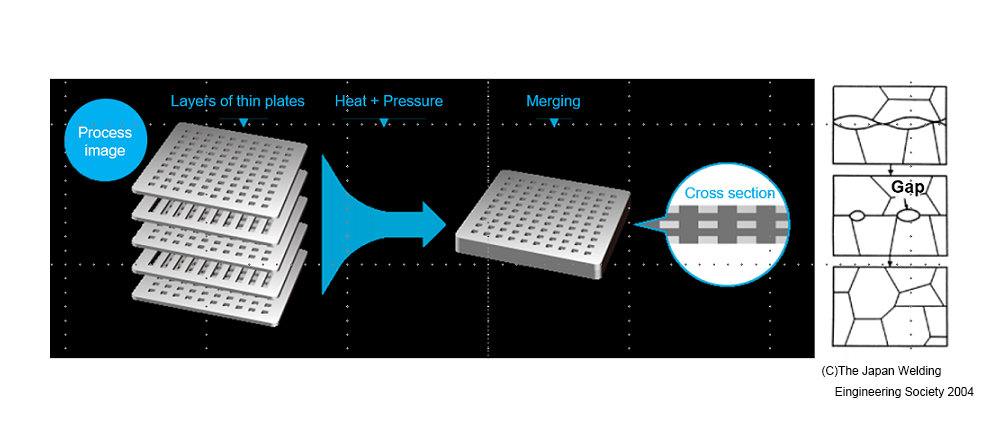 Applications
Heat exchanger, Heatsink, fuel cell,
Nozzle for ink-jet printer
Shippers, flow channel, sensor,
Meshes and filters for pharmaceutical plant, cosmetic and toiletries plant, beverage plant
Metal mask/stencil, jig and
Various Items which machining process can not create.
High Aspect Filter
After photo-etching process, 1000+ sheets were laminated for diffusion bonding.
Diffusion bonding is an ideal method to mold high aspect filter which machining process can not process.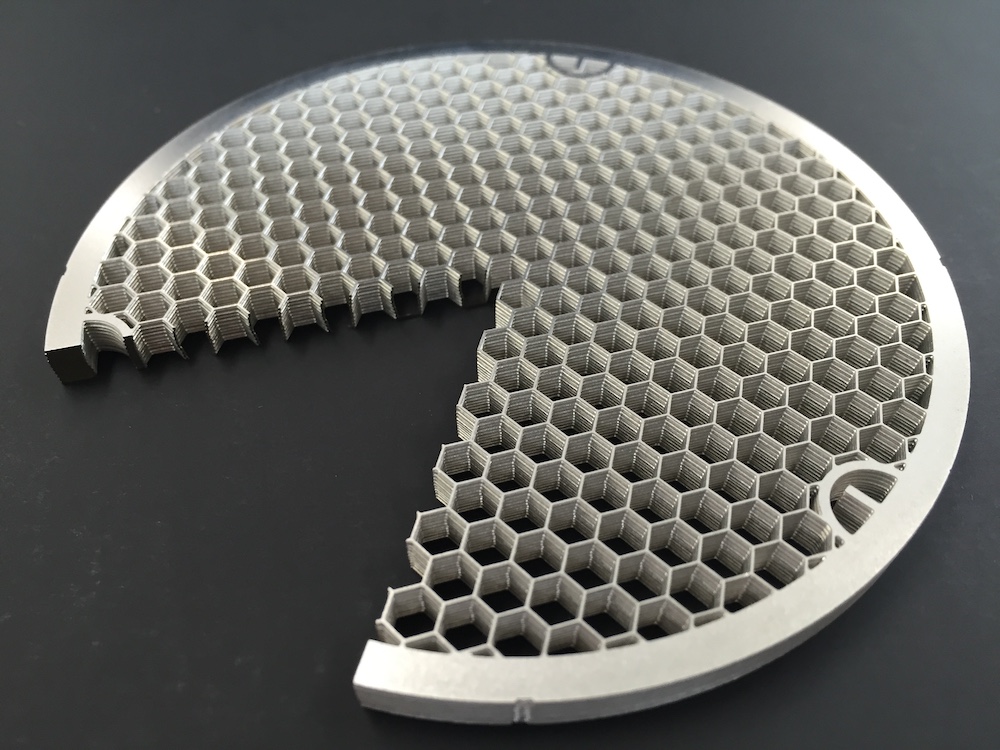 Jig Trays/ Shipping Trays for Electronic Components
Jig tray or shipping tray supports to improve your manufacturing process more efficient.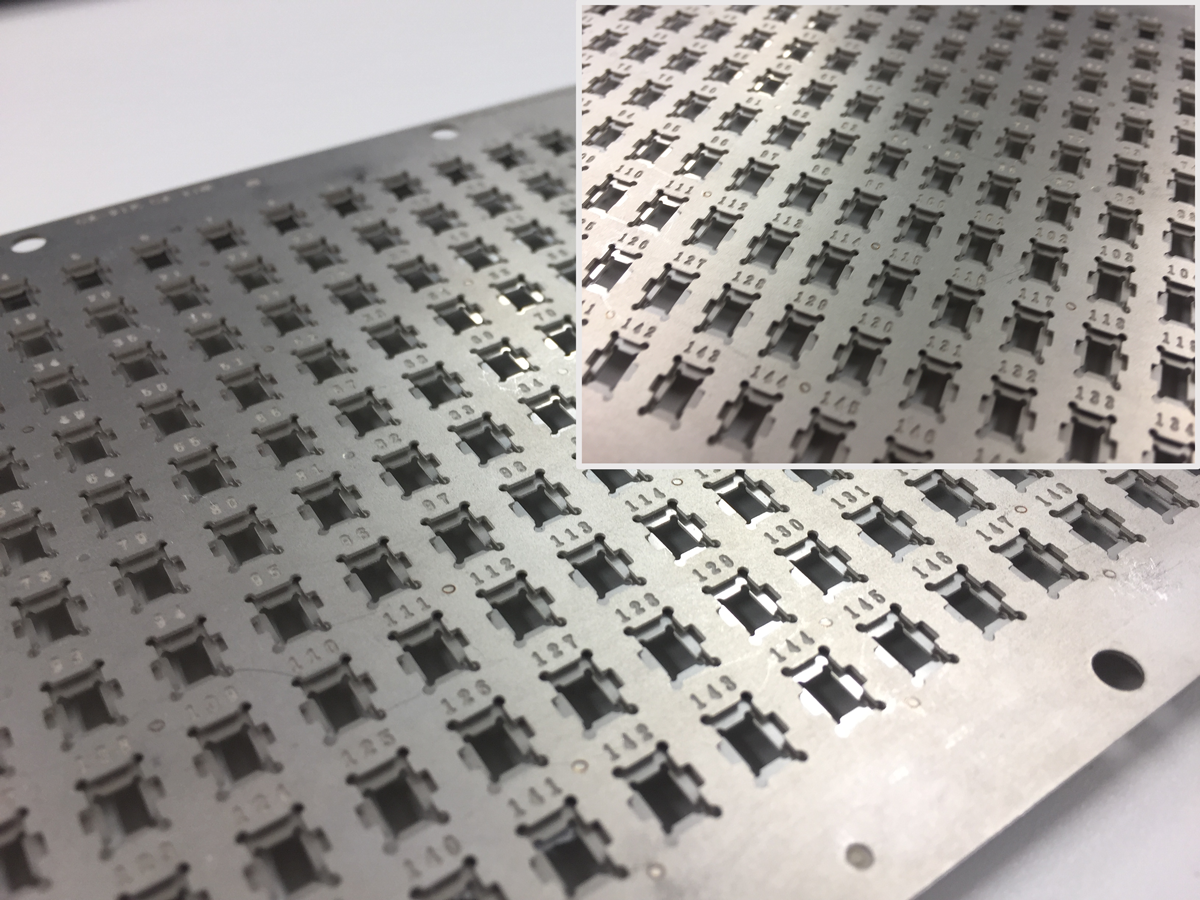 Heatsinks
To cooler electronic components, we offer various thermal solutions. Heatsink is the one of such solutions. We can also provide heat simulation service.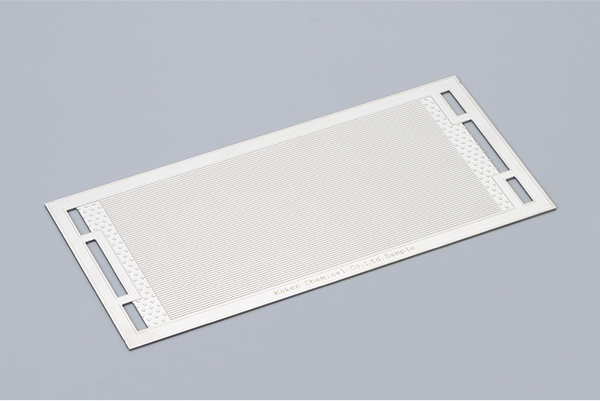 Union Mesh™
High endurance and corrosion resistance mesh filter is ideal for beverage plant and cosmetic plant.