Anisotropic Conductive Sheet Protects Probe Pins from Solder Transfer, and Protects from Damage due to contact with target
Probe Pin Saver™ is an anisotropic conductive sheet that suppresses solder transfer to probe pins and protects the damage from
contact with target such as semiconductors ball pins, and it makes the long lifetime of probe pins.
It will be extended the lifetime of probe pins in order to Place the Probe Pin Saver™ between the semiconductor pins and
the probe pin like interposer and avoid the direct contact. It helps cost down for final test and reduce the maintenance process.
Issues of Probe Pins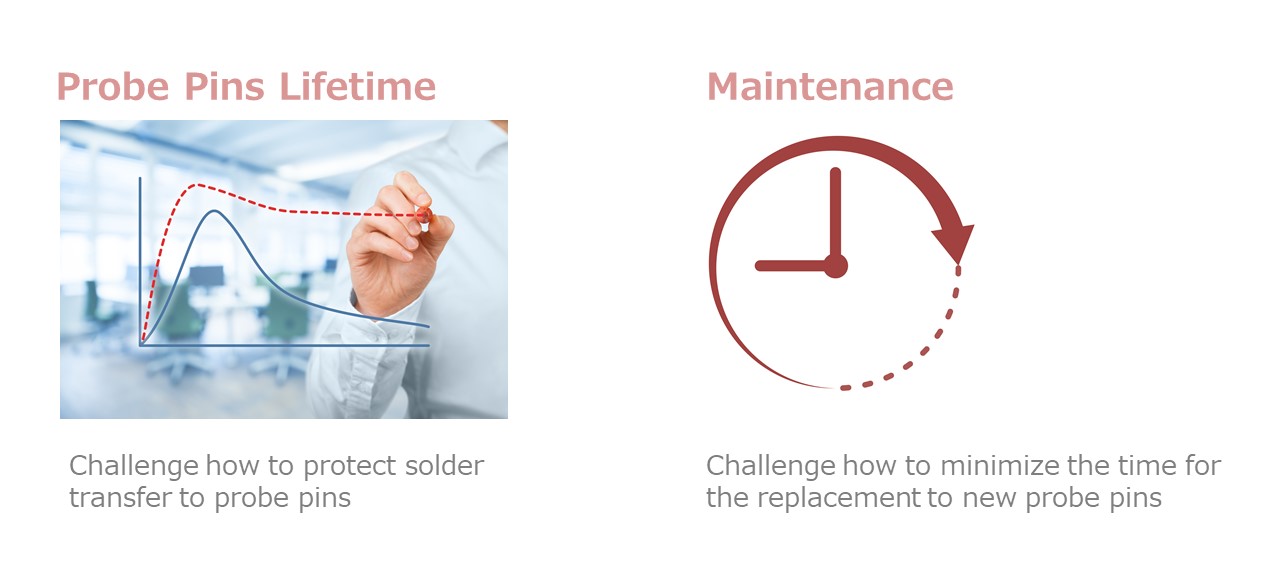 UPT Proposal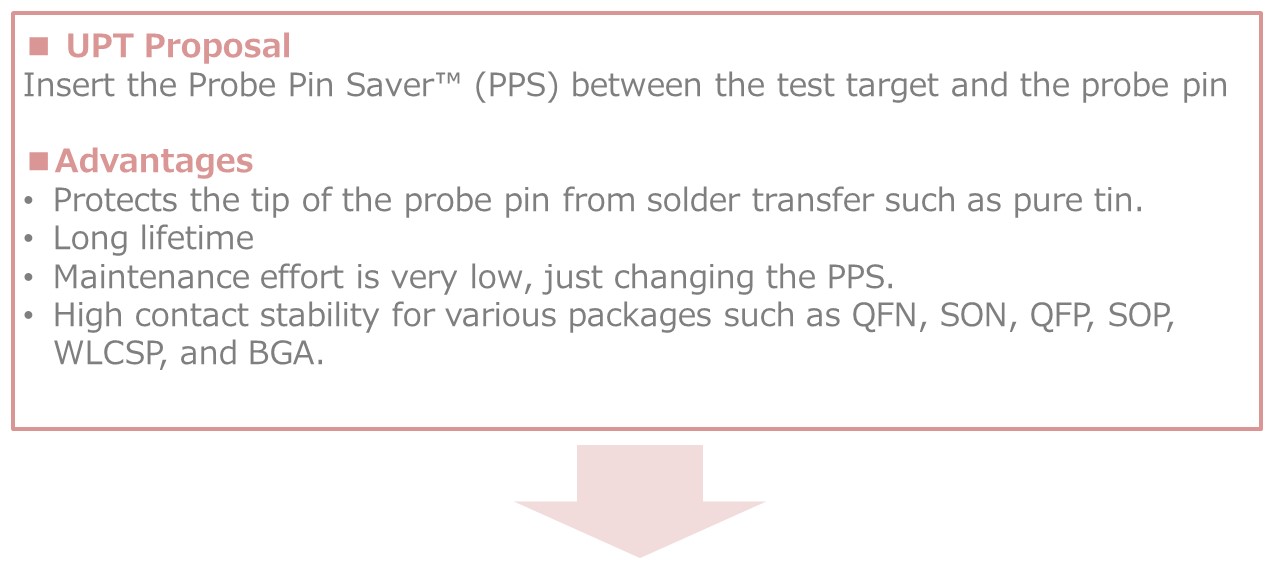 Success Story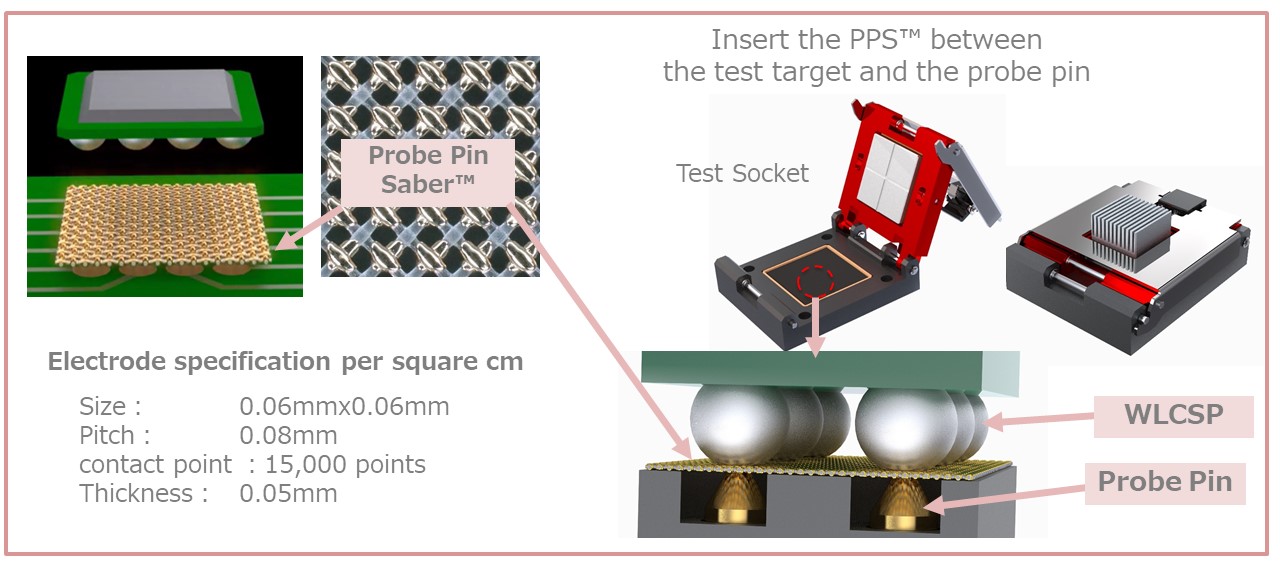 Probe Pin Saver™ Values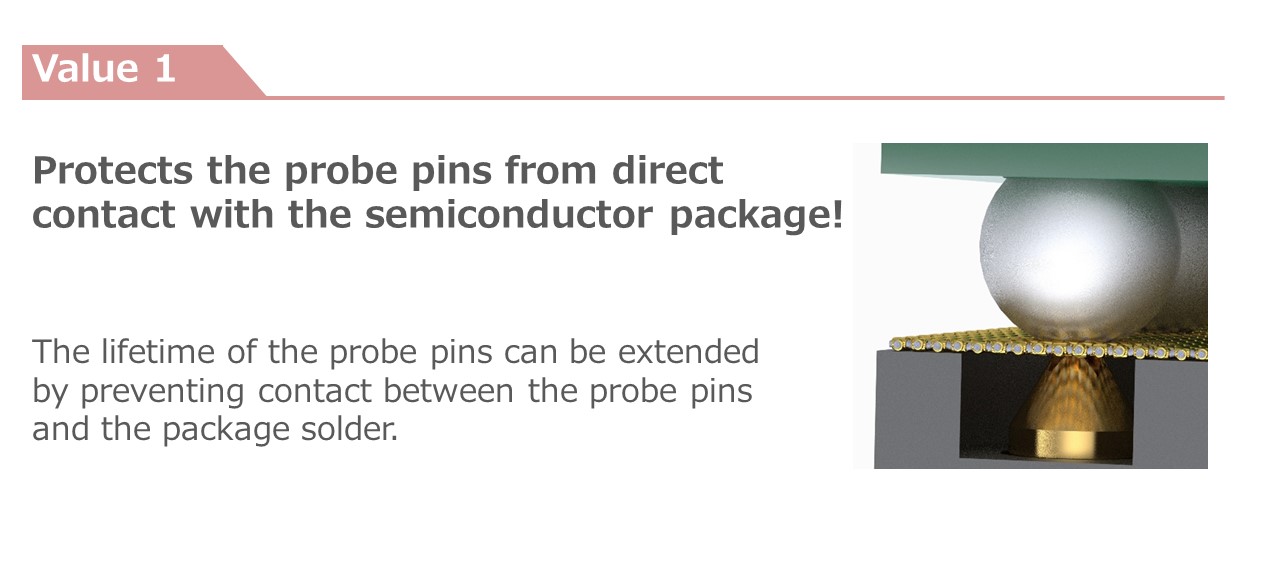 Values②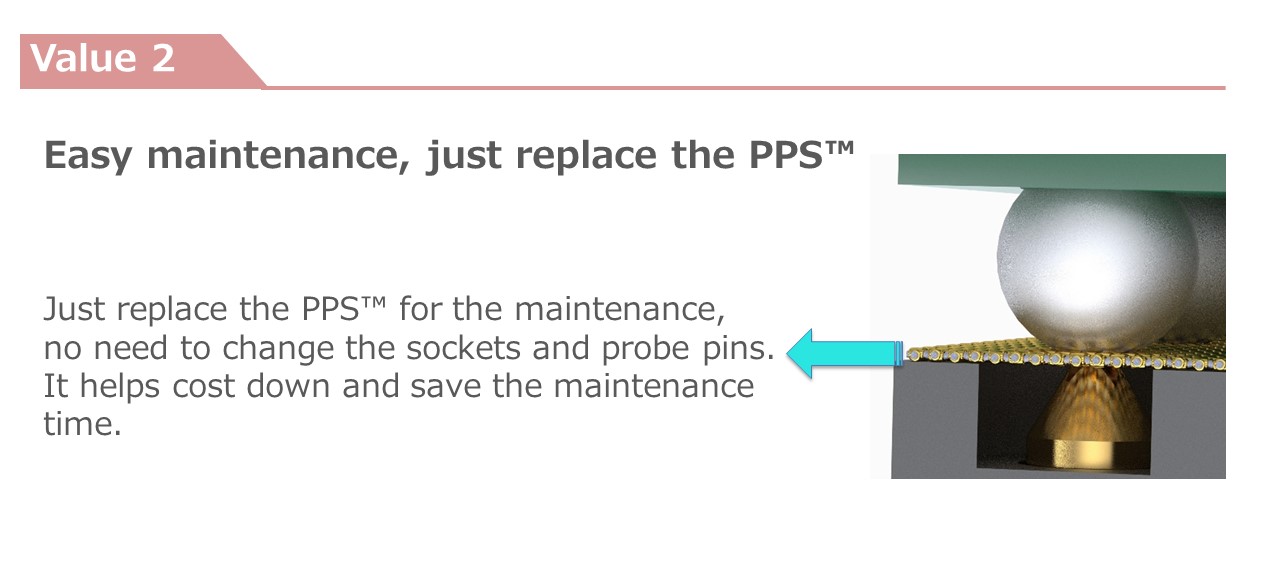 Values③