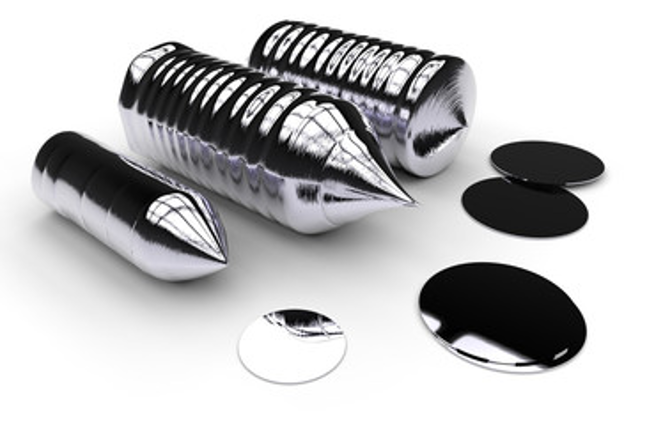 Importance of Surface Treatment

It's very important to make the surface of silicon wafers smooth/flat and uniform during the semiconductor manufacturing process.
A silicon ingot is a material of semiconductors. The second hardest material after diamonds and it's very difficult to process. In order to make semiconductors on the surface of ingot, it must be cut, polished and finally finish to an atomically smooth surface by Chemical Mechanical Polishing (CMP) process. A lapping carrier plays an important role in the polishing process after it's been cut from the ingot.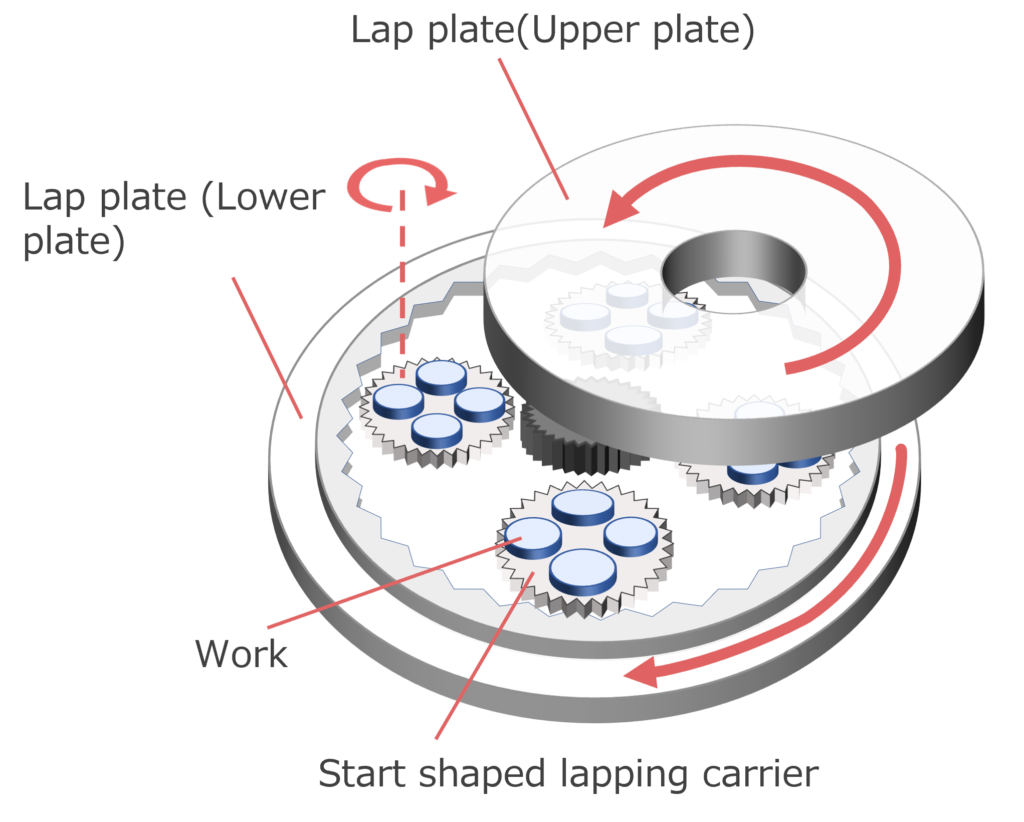 Lapping Process and Lapping Carrier

The silicon wafer is sliced from silicon ingots and their surfaces are smoothed by lapping process. The lapping carrier is structured with a hole in the center for mounting a wafer and a gear on the lapping machine. The silicon wafer is placed into the hole, and sandwich it between the upper and lower plates and polish the sliced surfaces of the wafers smoothly by rotating them. It is required high strength and precision flatness because they need to support wafer in a narrow gap.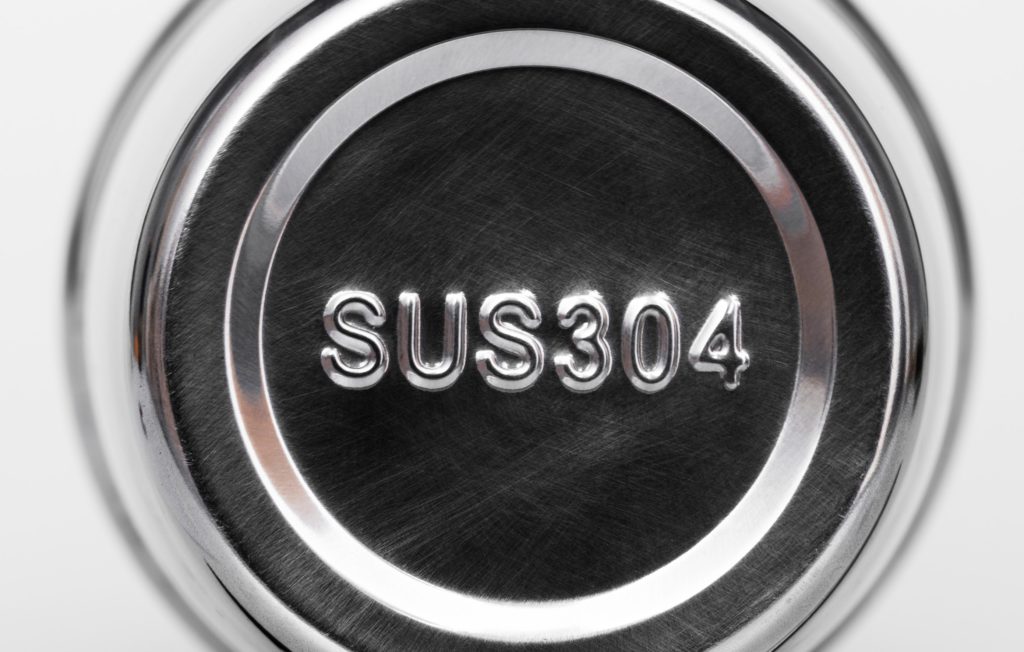 ChallengeofLapping Carrier

In order to improve productivity of semiconductor manufacturing process, the rotate speed of lapping machines are becoming speeds. In addition, they need to be lined up with multiple kinds of thickness depending on the type of semiconductor. To select the best lapping carrier, pre-reviewing is necessary in terms of strength, warping, and measures to deal with dimensional fluctuations due to storage period. One of the most suitable material is SUS304, but slight dimensional changes might occur over time, so the processing method should be selected carefully depending on the required accuracy.
Proposal
We propose the lapping carrier manufactured by UPT using the photo-etching process.
Advantages
Photo-etching process is good at small-quantity and quick delivery, which minimize the potential warp and deformation due to short inventory storage period.
Initial investment for photo-etching technology is only for mask fee.
Select the best material from UPT's wide range stock. It enables to make ideal strength and less warp wrapping carrier.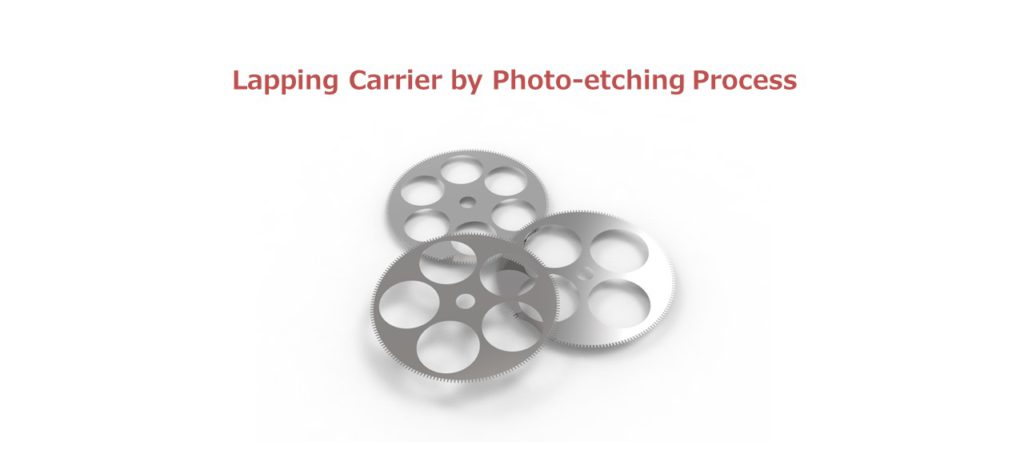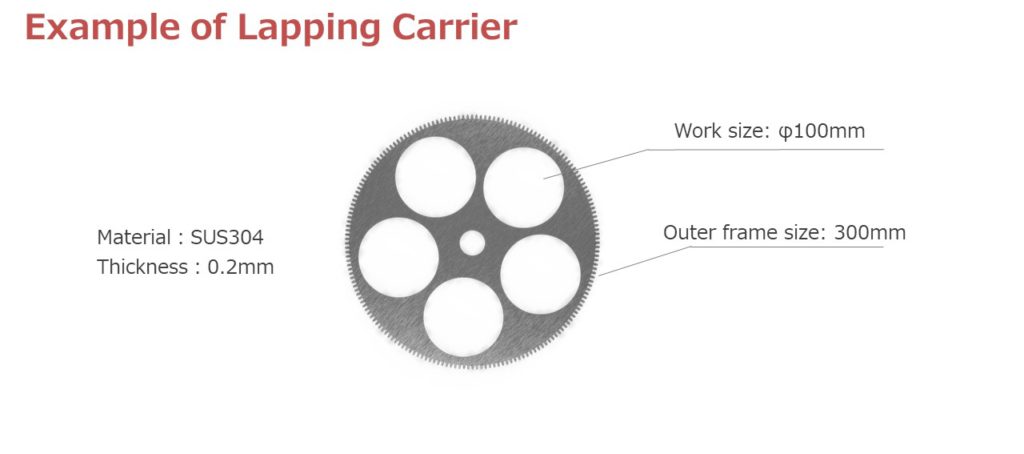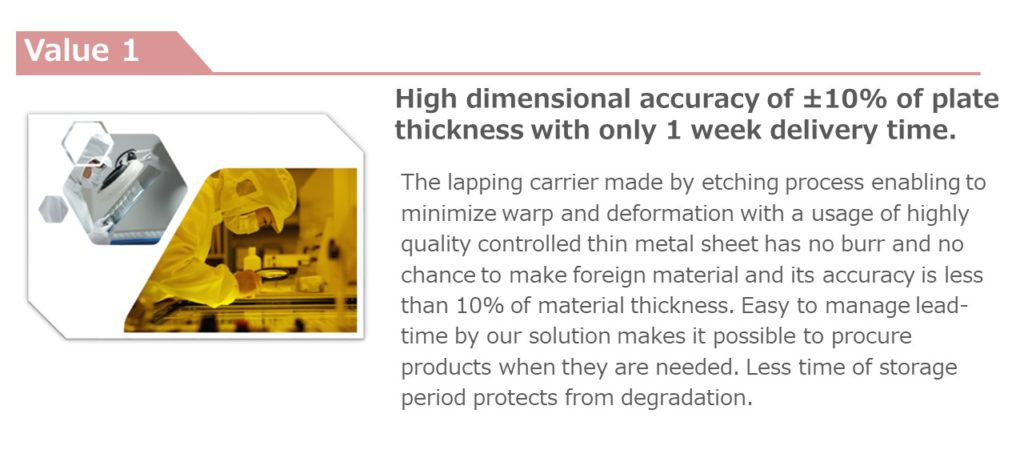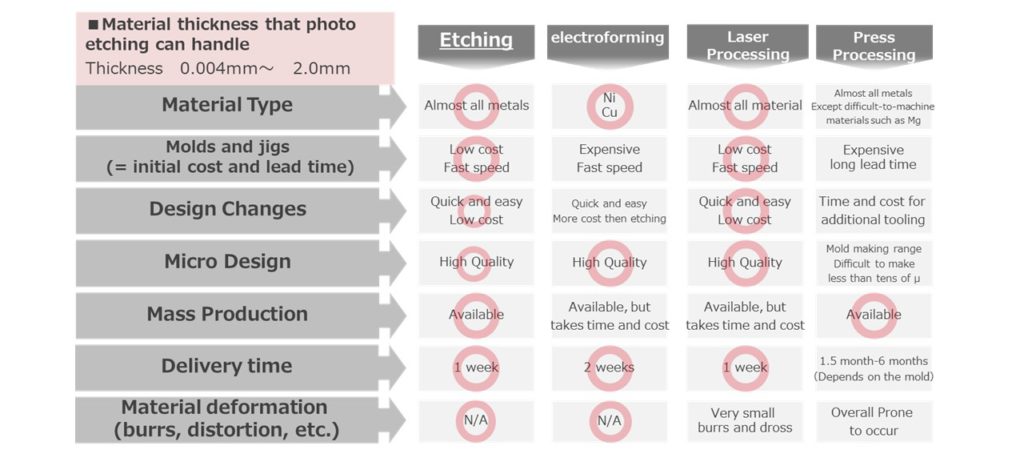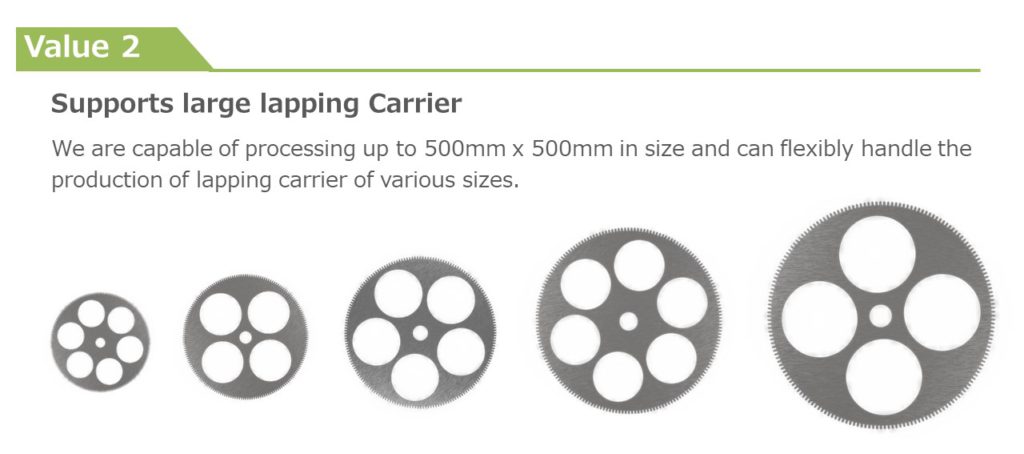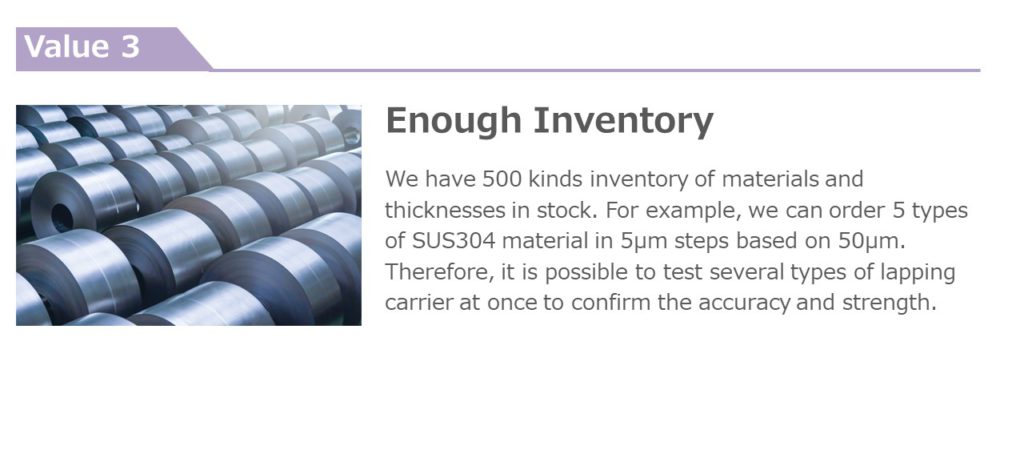 LappingCarrier Specifications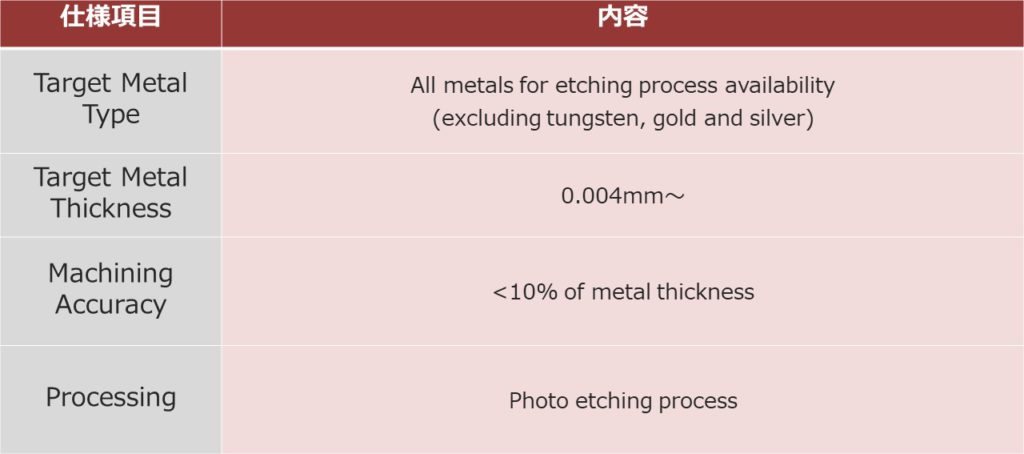 Follow me!